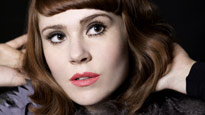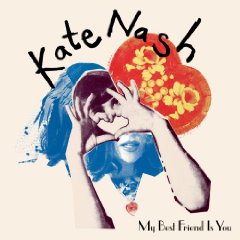 Set list I snagged from the stage!!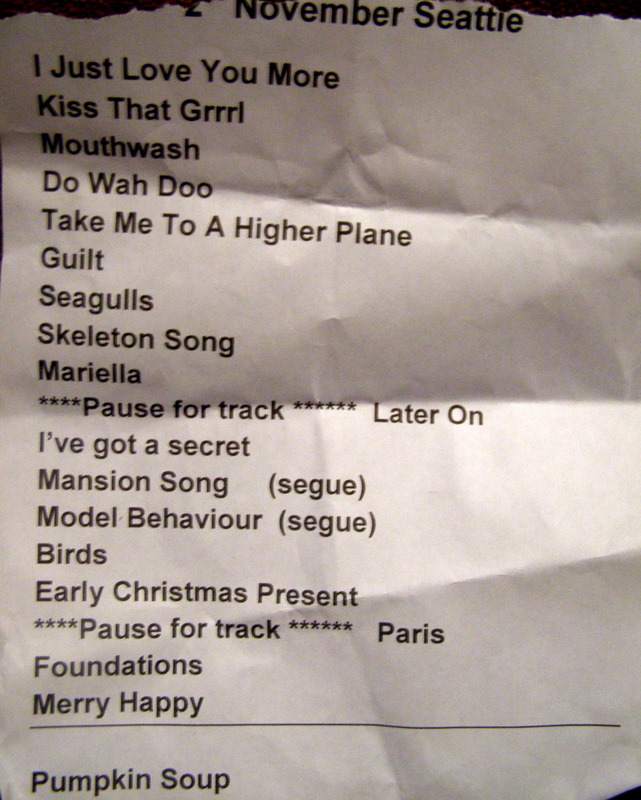 Kate Nash's myspace Wikipedia
http://www.myspace.com/katenashmusic
YouTube videos of some of her
other performances. I did not take any
videos at this performance but some
great pictures! :(



Kate Nash
with Peggy Sue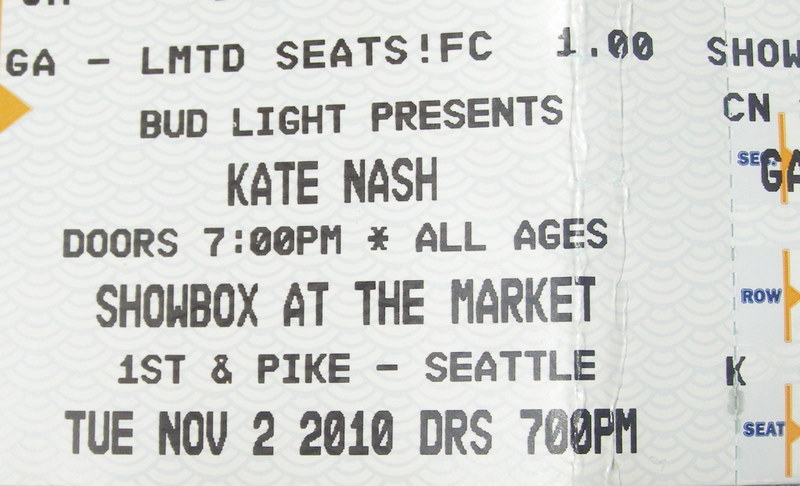 Review by Art Rusche
What another great FSB performance!!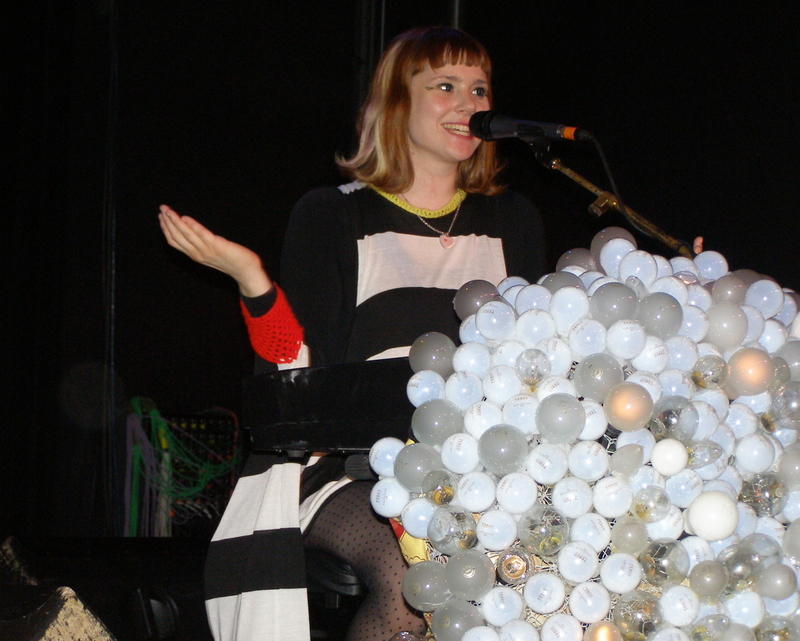 I first heard of Kate Nash on shows like the Friday night showcase on MOJO TV "London Live!" and "Later, with Jools Holland" shown on Palladia, previously MHD the High Def Music Network.

She had a number 2 hit in the UK called "Foundations" which was followed by a platinum selling UK number 1 album Made of Bricks. She was named Best Female Artist at the 2008 BRIT Awards. Her second studio album, entitled My Best Friend Is You was released in May 2010, and spawned her second biggest chart hit to date "Do-Wah-Doo" and my favorite "Paris". She came on the scene right after Lily Allen who is also an English singer/songwriter with a Cockney accent.

Kate was on my TICKETMASTER alert system and I saw she was coming for her second US Tour. I talked FSB Ed into meeting me at The Green Room an hour before opening. As usual our Green Room tokens allowed us first access and FIRST ACCESS WE GOT --- FRONT STAGE BABY!!!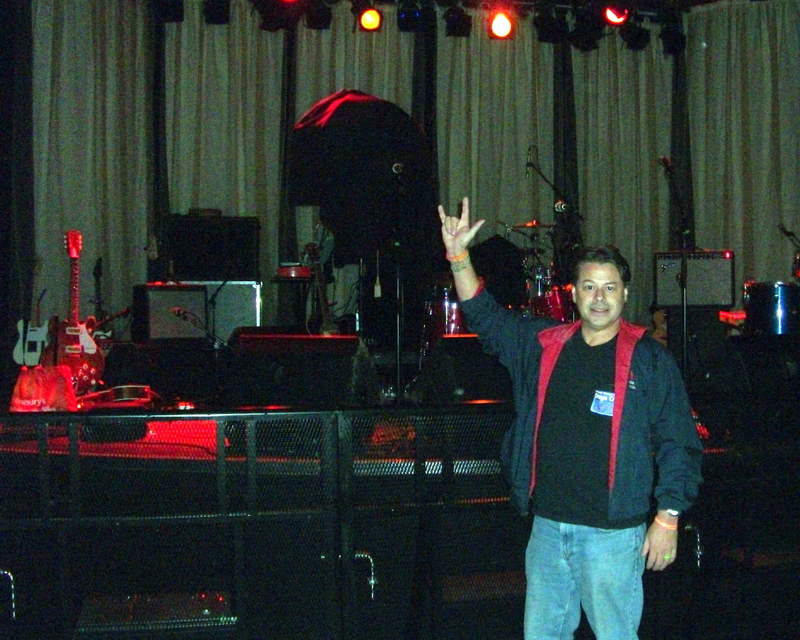 We had our choice of where to lean on the fence and actually had plenty of time to make another bathroom stop and Ed went to get water bottles. A few minutes later the general public came in and in moments we were surrounded by mostly screaming girls. AARP represent!!! The front fence was perfect for leaning against (like a walker :)) and to store our water bottles on. The Showbox at the Market has become my favorite venue!!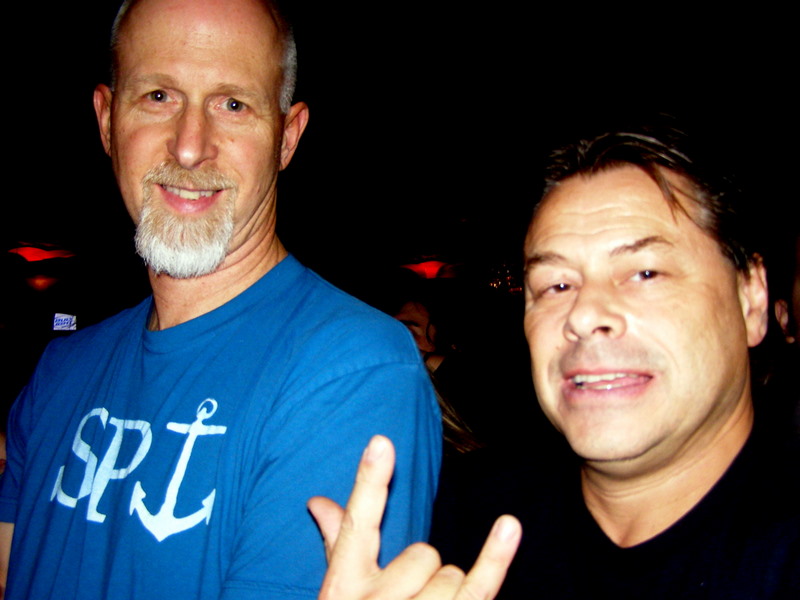 As the first act opened Ed turned to me and said "Look to your left and right, there isn't another man on the front line let alone anyone over 25! Oh well.... AARP represent!!! Rock On!!

:))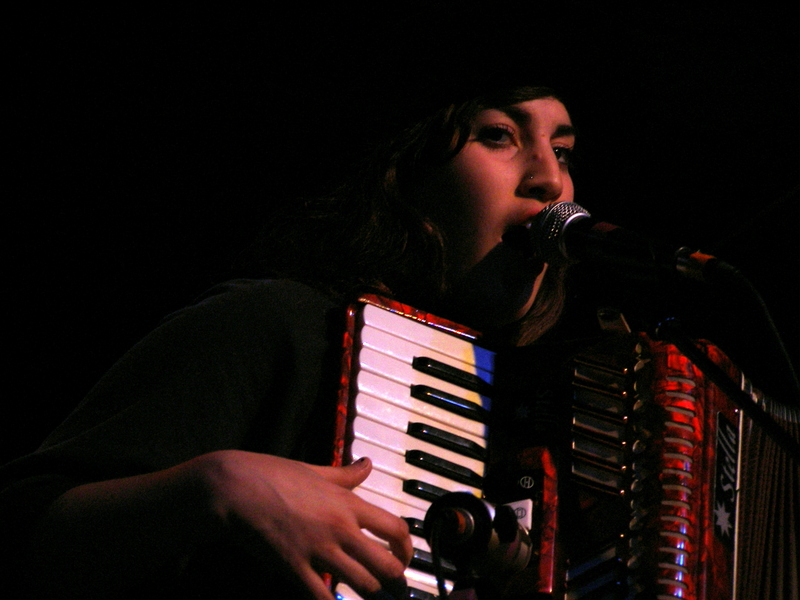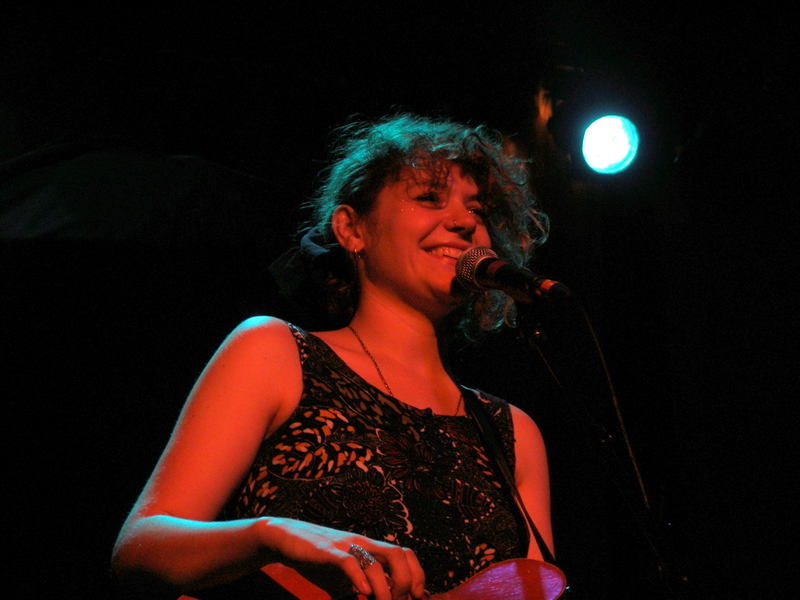 Peggy Sue, a trio from Brighton England opened for Kate Nash. They have toured previously with Kate and just released their debut album Fossils and Other Phantoms April 2010. Rosa and Katy played a variety of instruments for a unique indie-folk sound.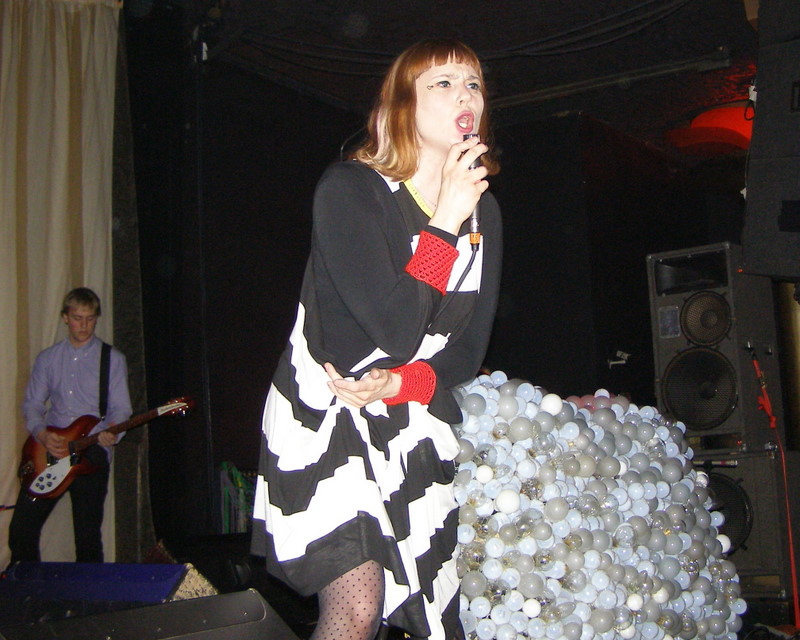 Kate Nash started around 9:15. She came out in a Black and White outfit a little like something Lady Gaga would wear (but not close:). Her piano was covered with little balls and light bulbs. She rotated playing guitar and piano during her whole set. She belted out songs like "Paris" and then slow poems like "I Like Seagulls". She performed right in front of us when on guitar

Once again, being at the front of the stage made the event unforgettable!! FSB is the only way, baby!
At the end of the show she handed out copies of poems about age.

How apropos

! Ed grabbed a copy and gave it to me! I also was able to snag a set list from the stage! Good time! Watch Kate's career!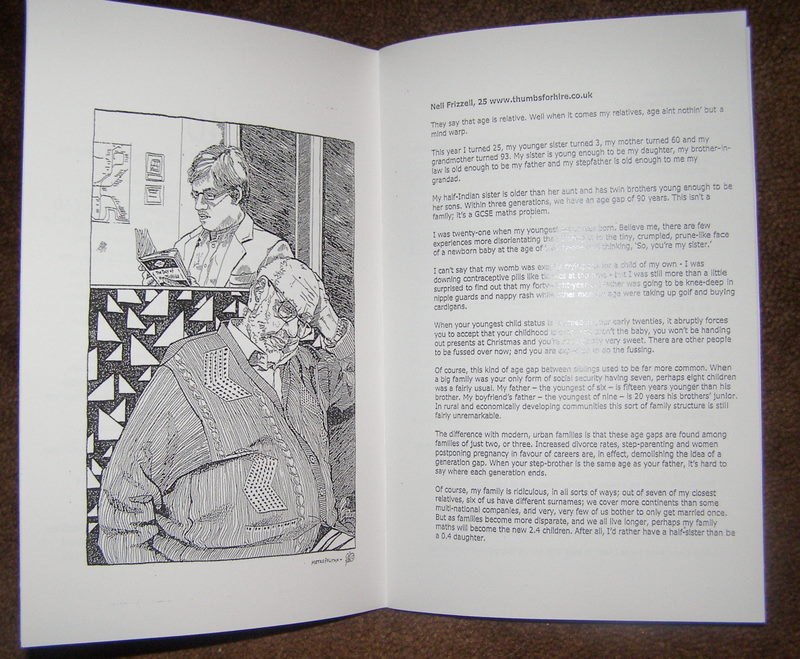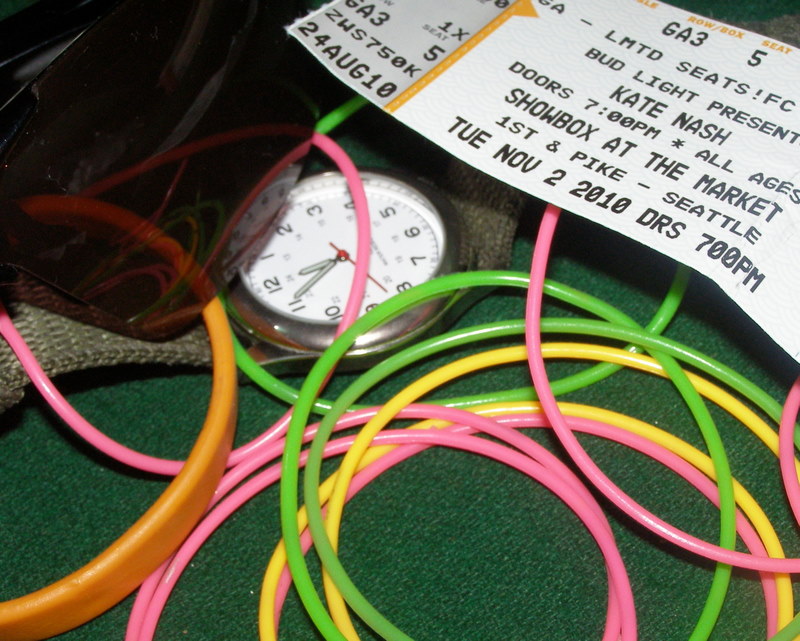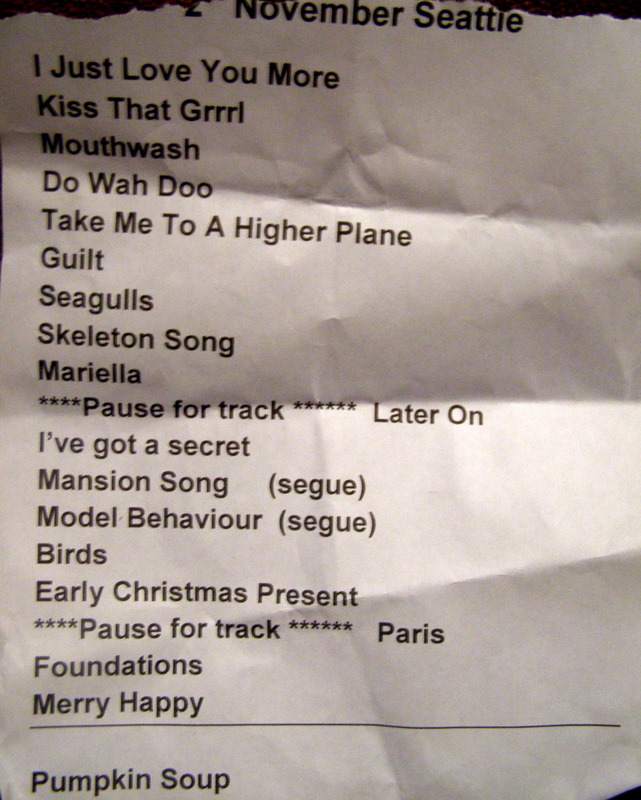 .....Art :))
For FrontStageBaby.com Concerts
http://FrontStageBaby.com