And now the pictures....

This was the debut of my new Fujifilm AX200 compact camera. I haven't retired my Olympus UZ500 yet but I can sneak this into more places... :)) 12 megapixels 5X optical wide angle zoom and it can also take 720p HD Video!

I bought this camera just hours before the concert and did not adequately figure out all the modes... :o
so most of my shots were made in it's Full Auto mode which did not give me the right shutter speed.
I also took some of the first pictures with my HTC Ozone SmartPhone. I was able to snap a few good ones!
Enjoy my pictures below as much as I did taking them! ~Art :))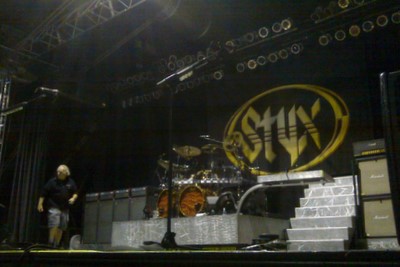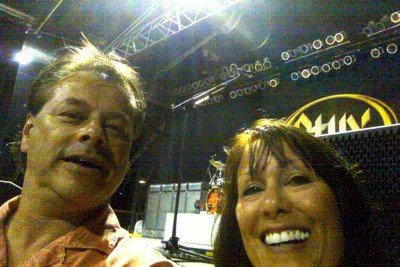 At the very front of the stage

Front row staging with sister Peggy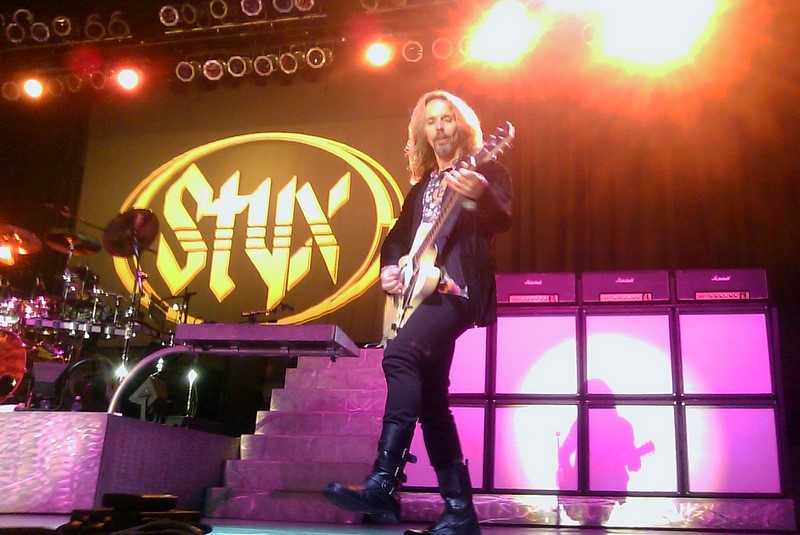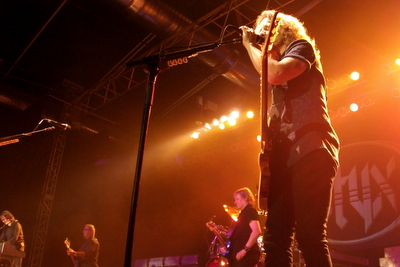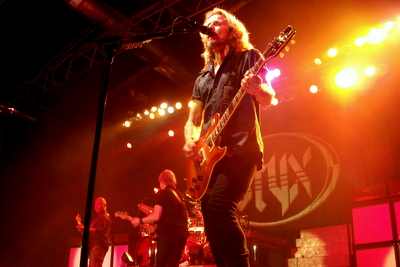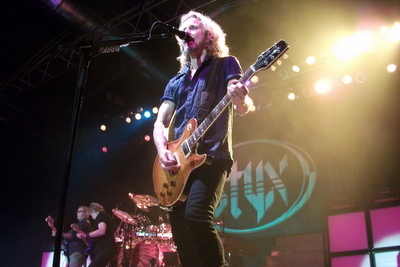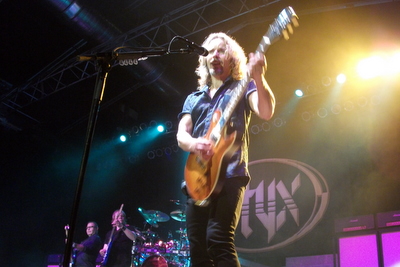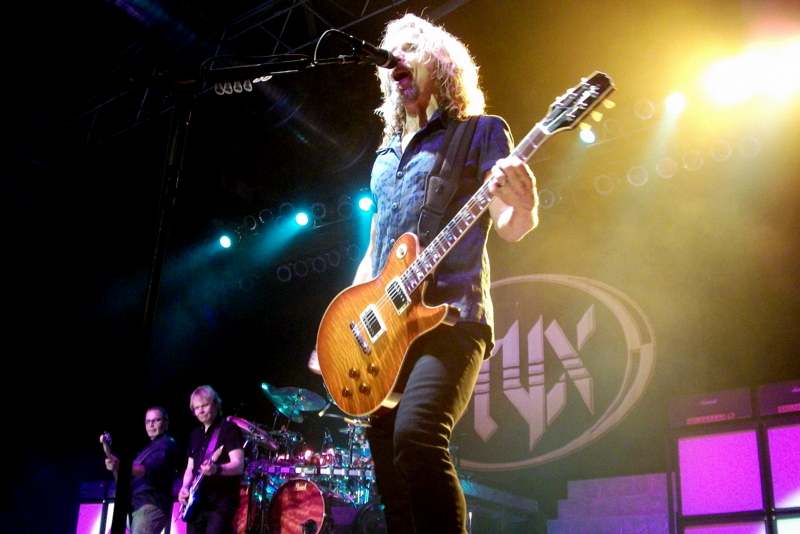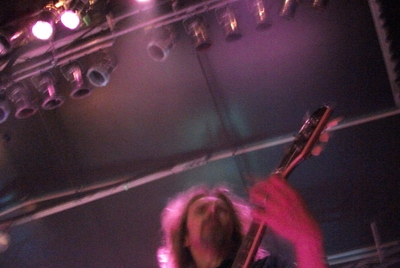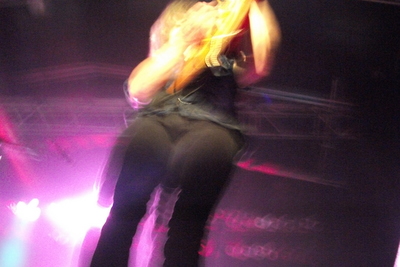 Picture taken straight up! Tommy right in front of us!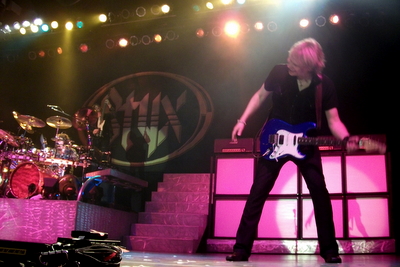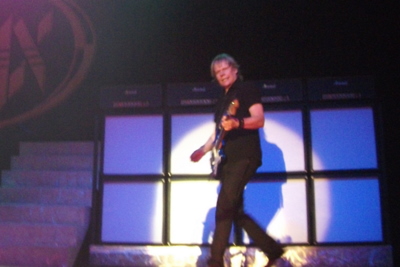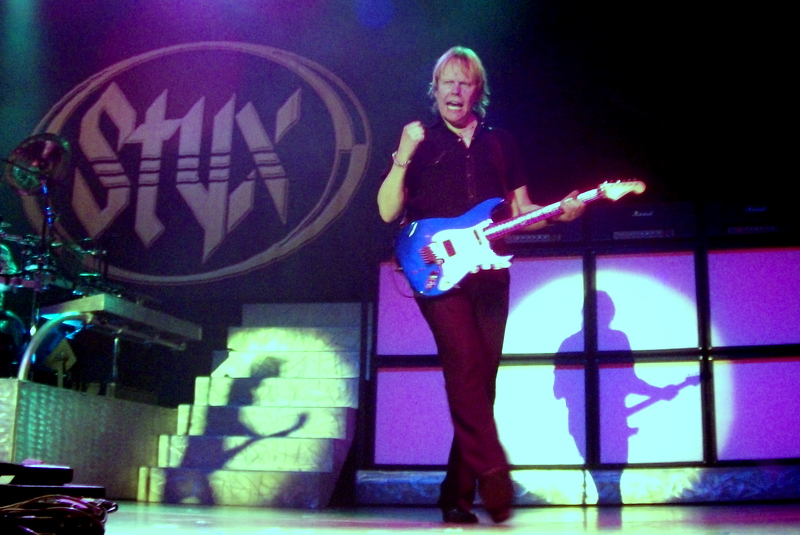 At stage level!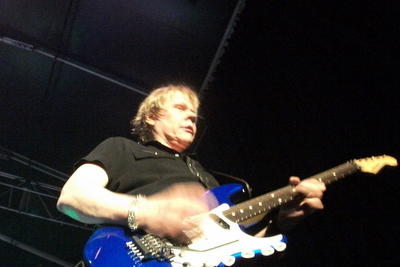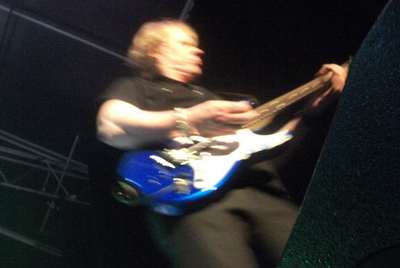 JY jamming over us!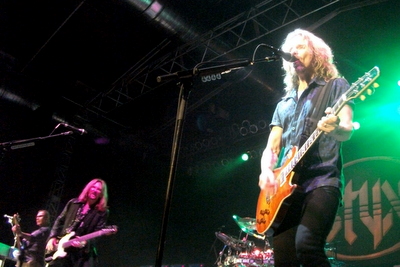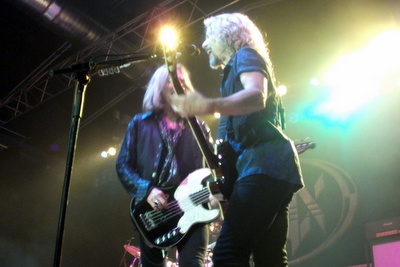 Chuck, Ricky and Tommy Ricky & Tommy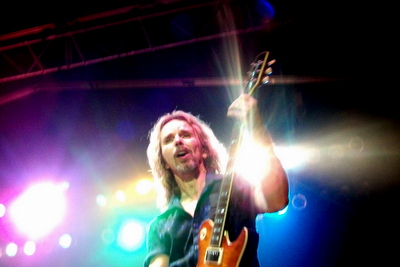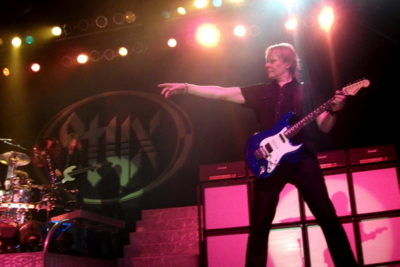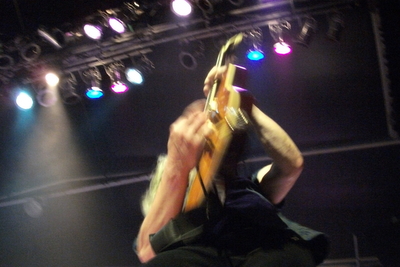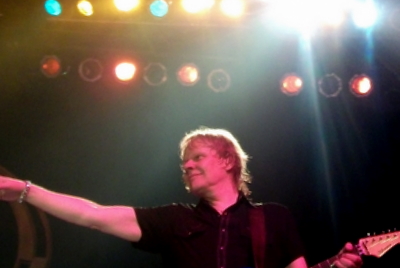 Tommy "frick'n" Shaw JY

Lawrence singing "Come Sail Away" as the confetti canons explode in our faces!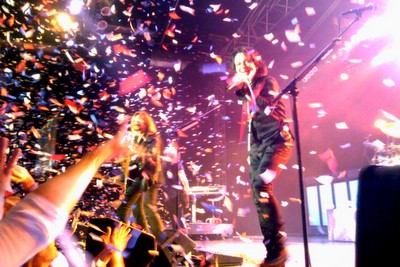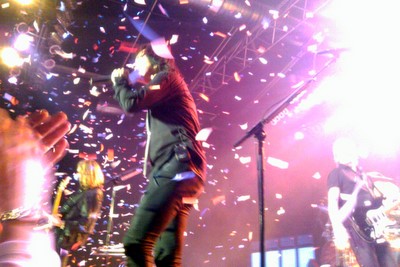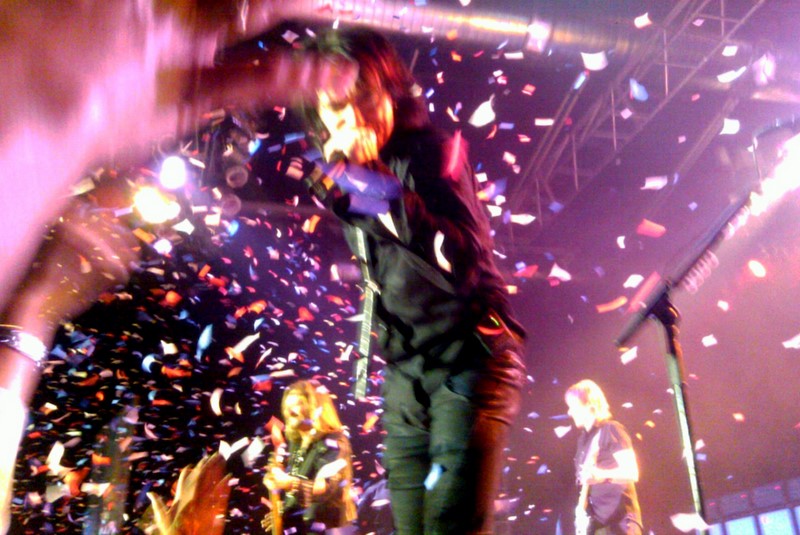 The traditional after concert Styx giveaways!!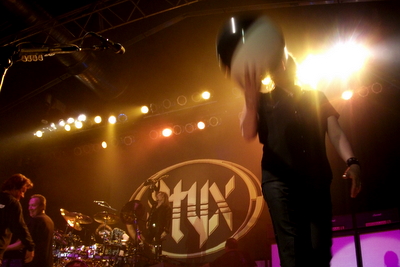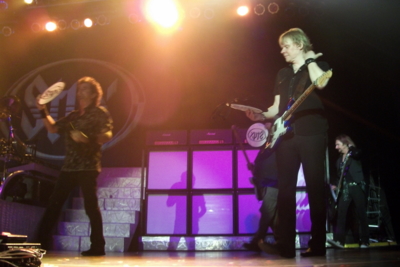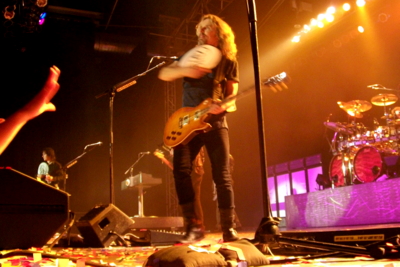 JY signing autographs: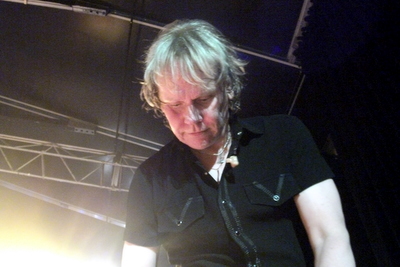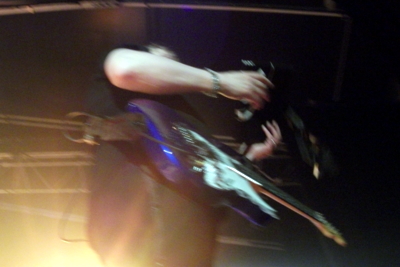 Curtain call!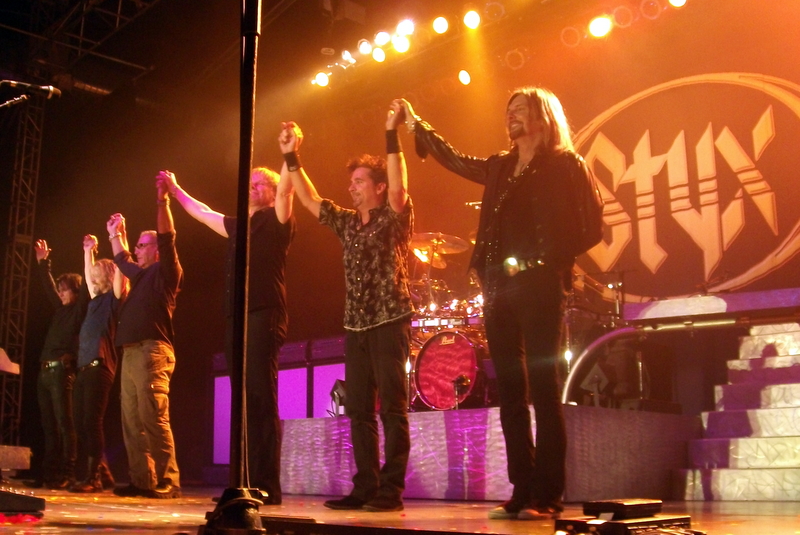 Lawrence Gowan, Tommy Shaw, Chuck Panozzo, James "J.Y." Young, Todd Sucherman, Ricky Phillips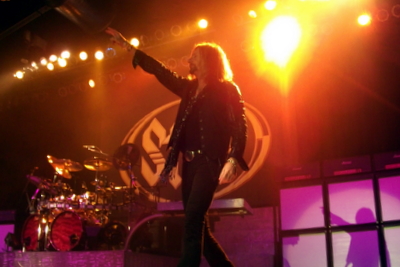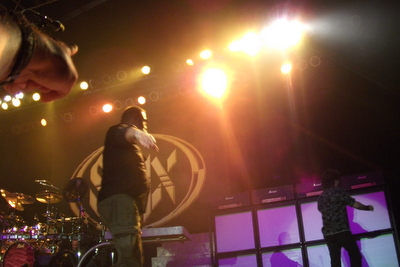 Ricky Phillips My finger pointing to Chuck and Todd leaving the stage!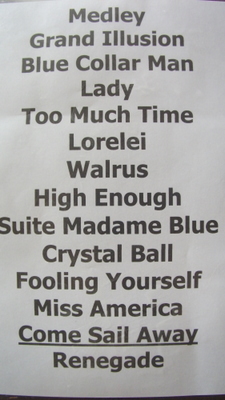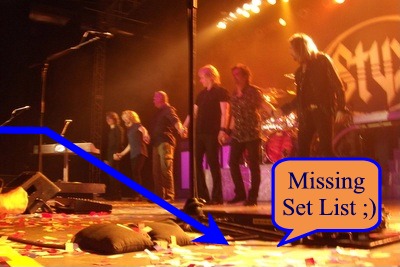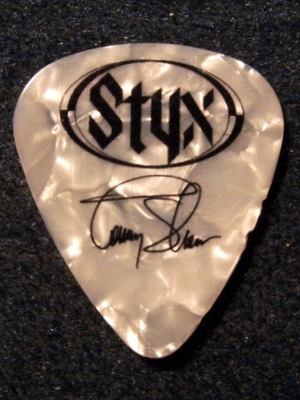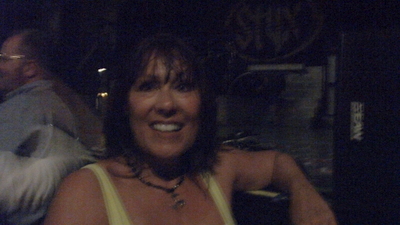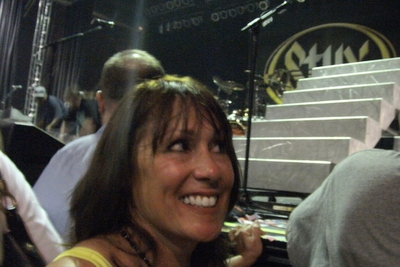 Toooooo fun and amazing!!

Live is best and Front Stage Baby is better!

Front Stage Baby!!