FrontStageBaby.com was born from my combined love of Live, Front of the Stage concert performances, Photography, Web Authoring and the want to share the excitement I feel at these Front of the Stage performances.
Now in my 12th year as FSB, I've had the pleasure to experience some of the worlds top music performers!!  I 

  NEW MUSIC! I love the classics too, but nothing beats the excitement of hearing a new tune for the first time and having the feeling of needing to listen and sing to it all the time!
–Art Rusche
"If you're not Front Stage Baby,
you're watching someone else watching a concert."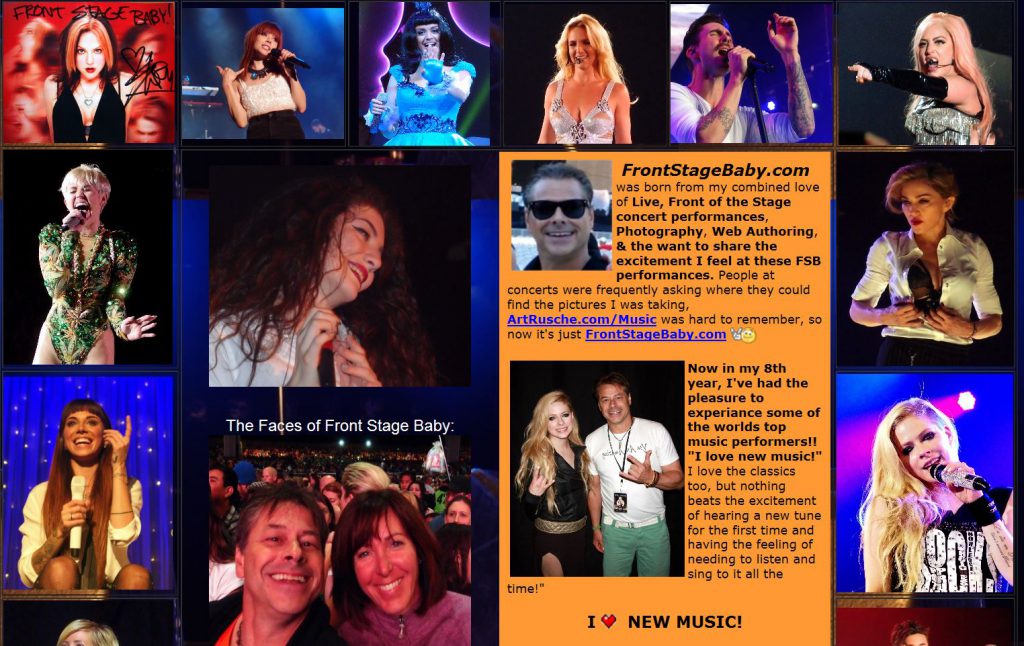 UPCOMING
Maroon 5
Dua Lipa
Roger Hodgson
Ed Sheeran
Bumbershoot
Lindsey Sterling
Evanescence
Lily Allen
Justin Timberlake
Coachella 2019
2018