The Doobie Brothers
40th Anniversary Tour!
Thurs Aug 26th 2010 - Marymoor Park
FRONT ROW tickets!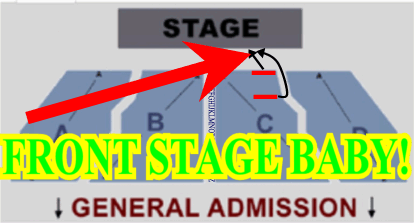 ****Review in progress****
by Art Rusche
We watched a phenomenal FRONT STAGE BABY concert of The Doobie Brothers 40th Anniversary tour concert at Marymoor Park on Aug 26th, 2010.
(Not even close to as phenomenal as Lady Gaga, but... for the older crowd it was ;o

)
I obtained a set of four tickets in the 7th row during the KZOK pre-sale. Then on the day of the public sales I was able to get four FRONT ROW tickets. I have seen The Doobies countless times, starting back in the 70's in Pullman! The last time I saw them was at the Ste Michelle Winery where we stormed the stage early on and stood I front of Pat Simmons all night!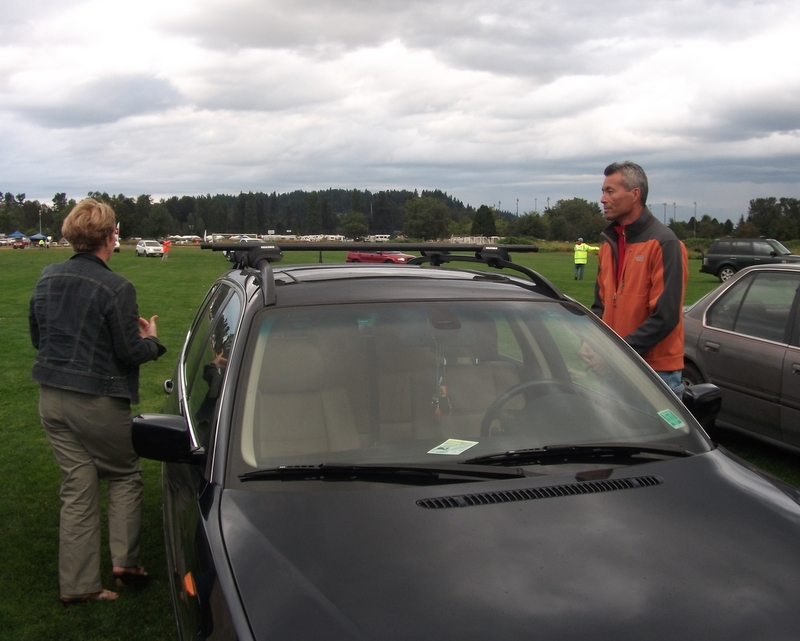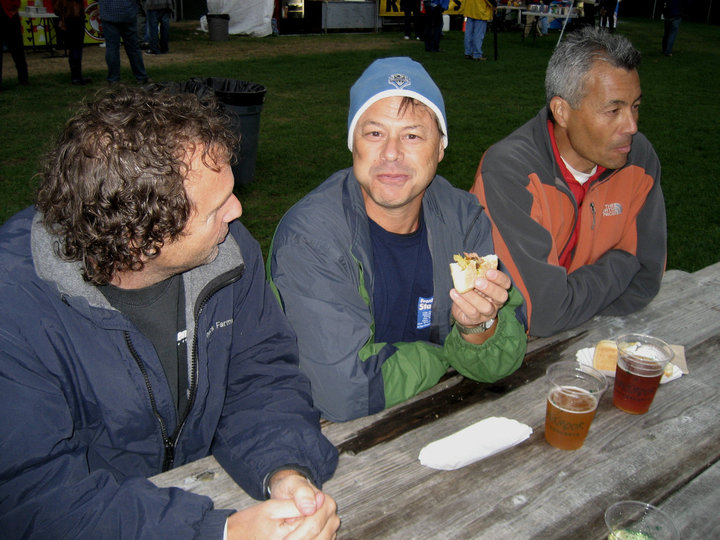 We arrived on a cloudy evening with a threat of rain. We grabbed a few brews and food and settled into our up front reserved seating at the Marymoor Park Amphitheater. The Original band members in 1970, Tom Johnston and Patrick Simmons, were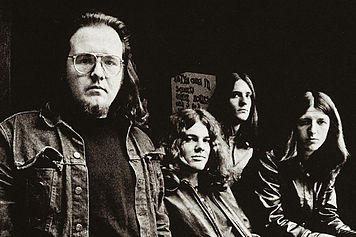 joined by John McFee who join the band in 1979. Original 1971 drummer Michael Hossack did not join the band during this leg of the tour doing some extra recuperating from an auto accident a few years back. The Doobies other drummer since 2005, Ed Toth was joined by Tony Pia who subbed for Michael. The Doobie's just came off of a successful summer tour with the band Chicago. Bass player Skylark also had health issues and was replaced by John Cowan. Saxophonist since 1995, Marc Russo played strong and soulful! Guy Allison, keyboard and vocals since 1996 was also great!!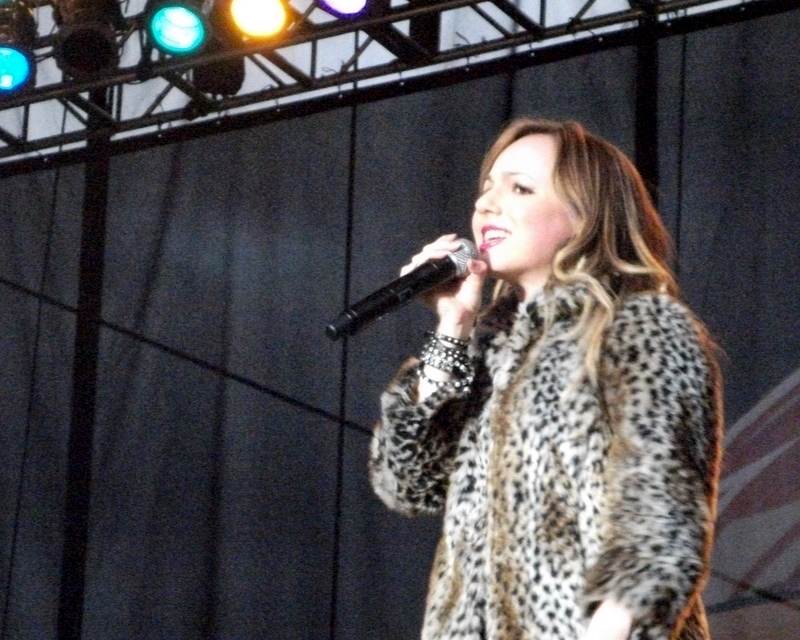 The evening started with Lara Johnston, the 19 year old daughter of Doobie's lead man Tom Johnston, and her band. She has a GREAT voice, sort of like a Joss Stone in range. I think she has a bright future in music, when she finds her music niche. I think POP!! See Lara and Tom on KING5's "new day" just before the concert! She sings a mean tune while sitting down!
Being in the front row we were forced to sit down several times as the "old" crowd sat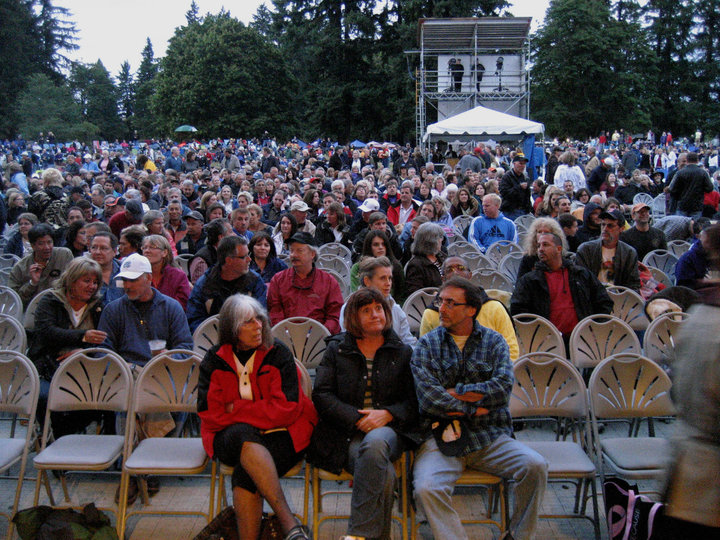 down during some of the slow song introductions...... This was definitely the oldest crowd I've been to in a while!! They wouldn't even let us get up to the stage until we rushed it during the encore! Tom kept asking the crowd to come to the stage and one time I was the only one that did!!! The "Rent an unskilled worker" from Site Pro guy who managed the event told we were to stay in our seats..... I kept getting out of my seat and dancing or standing closer and closer to the stage. Until many people finally rushed it at the end.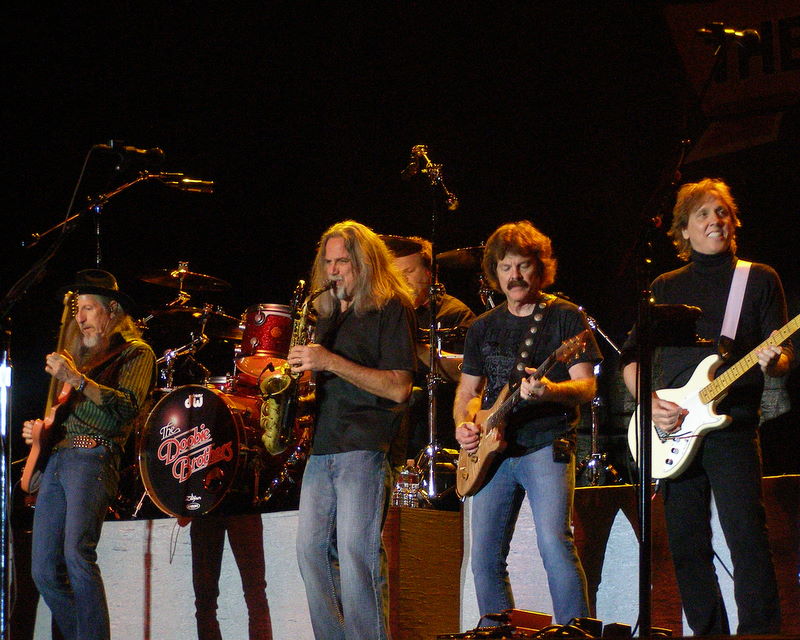 We had a great time at the front of the stage enjoying the great music this band had put out for four decades.... They started with a strong set list (see the left panel), one hit after another faithfully performed!! They played a couple of new songs off their soon to be released album and sounded very good and fresh but with a strong Doobie's sound!!!
There were a few rain drops that fell during the performance..... but I never put a coat on and it never dampen the spirits of the crowd!! It was fun singing to all their songs at the top of my lungs and leading the crowd with fist pumps and "Rock On" Horns!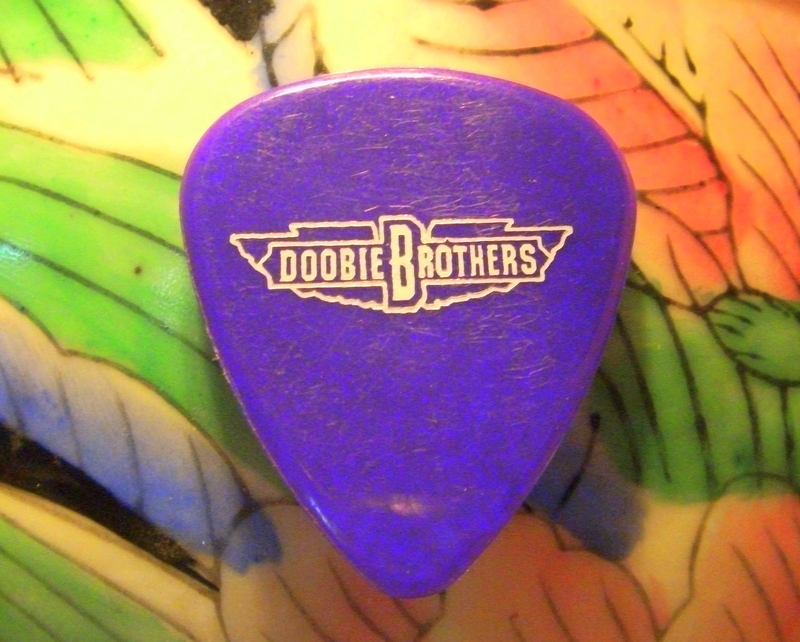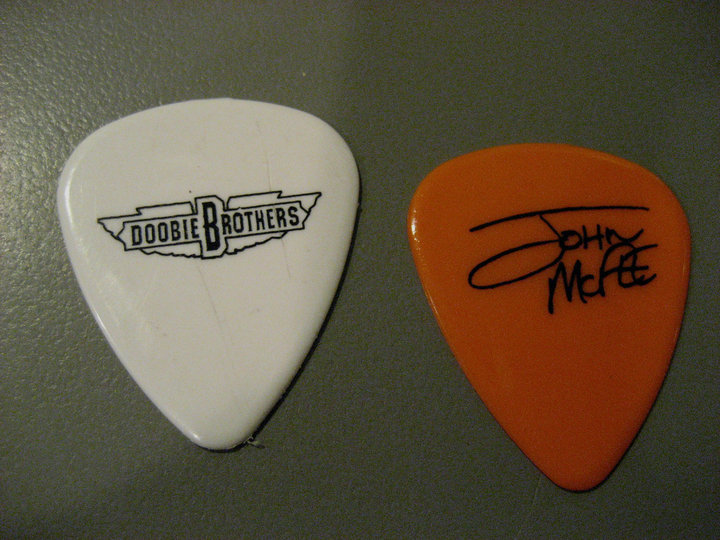 Dave, Glenn and I all got guitar picks from the band members!!!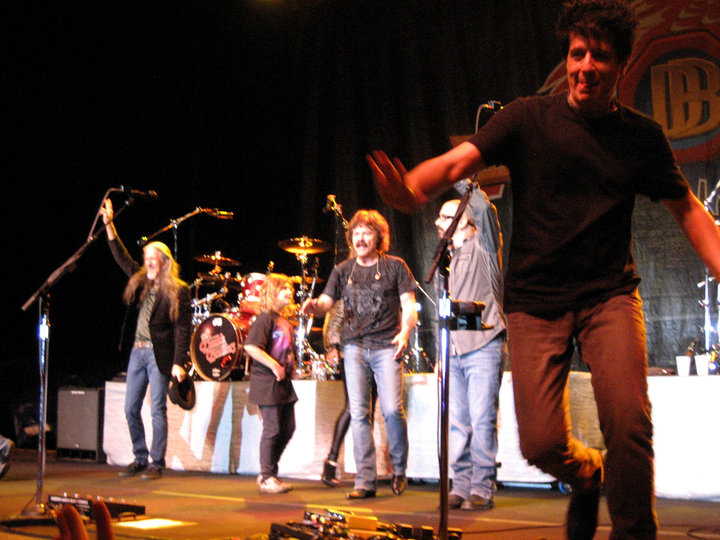 Many of the Doobies came over and shook our hands afterward!!

I am currently processing over 400 pictures taken at the event. See the latest below and check back for more updates!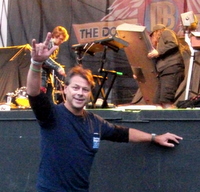 .....Art :))
For ArTrips Concerts
http://ArtRusche.com
http://www.facebook.com/art.rusche
http://eXpandInternet.com
http://eXpandRetreats.com

Update: Lara Johnston wrote me on Facebook:
"Thanks so much, Art! I love your pictures!!!!! Great job. What a fun night that was. Thank you for the kind words. "