Heart
Red Velvet Car Tour!
Saturday Sept 25, 2010 - The Puyallup FAIR
GOLDEN CIRCLE TICKETS!
Review by Art Rusche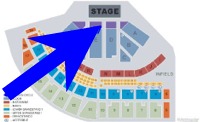 When the usher asked for our tickets she said, "You're Front Stage Center" and I said "Baby!".... for another "Front Stage Baby" concert! I was able to get the coveted Golden Circle tickets at the Puyallup Fair as Heart was at ending their summer Red Velvet Car tour. They enjoyed playing to their hometown crowd packing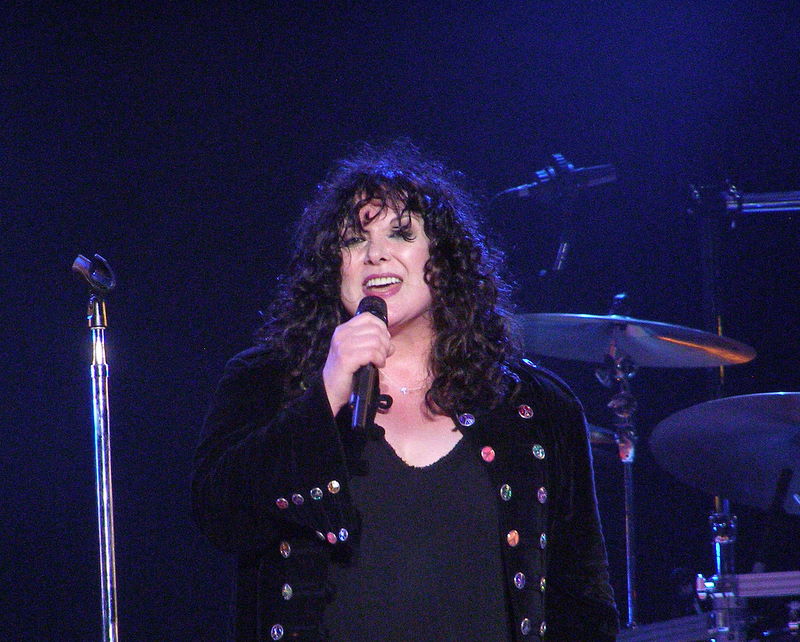 the grandstands. Heart started the evening without an opening band and from the first notes you knew that Ann still has it!!! Her voice is one of the most distinguished and powerful in Rock 'n Roll history! You could close your eyes and she sounded as good as she did many years ago! Their new album Red Velvet Car sounds real good. WTF!
After a week of a possible chance of rain on Saturday, it turned out to be one of the best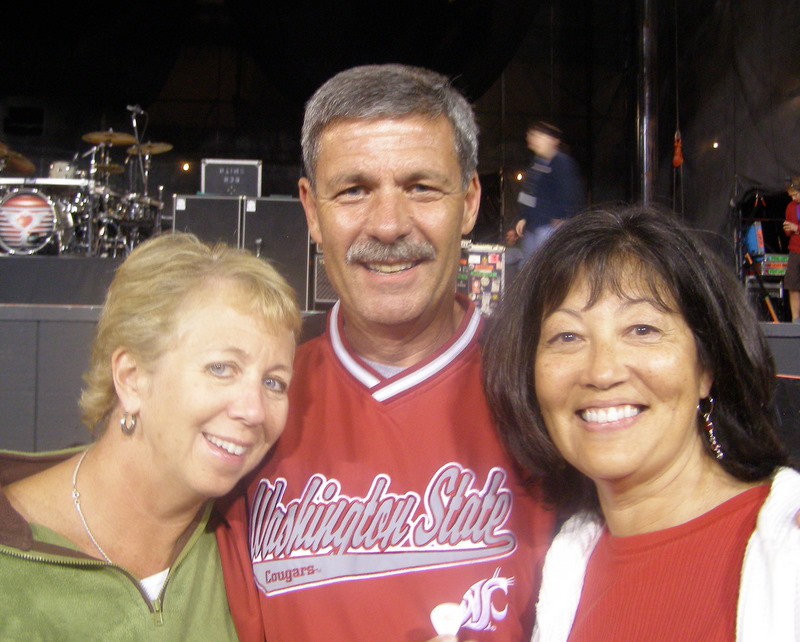 afternoons of the month! It was nearly 80` and I ate my share of Krusty Pups and had a onion burger thanks to John! We toured through some of the exhibits and the fair grounds. About an hour before the concert we went to our Golden Circle padded seats! It was the first time for me in the Golden Circle that are usually reserved for Fair Donors. It was a great concert experience, even though the event handlers tried to keep people from dancing and getting in front of the stage.... :))
The last three songs Magic Man, Crazy On You, and Barracuda were killer and whipped the crowd into excitement and screaming for the encore. Their encore was an homage to their Rock 'n Roll roots first singing Led Zeppelin's "What Is and What Should Never Be" and then The Who's "Love Reign O'er Me". They were excellent renditions!!!!
Carol had a guitar pick thrown her way and she grabbed it fast as a good FSB would! I had a chance for a couple set lists but this little girl next to me was getting them all!! :)) Good friends, THE FAIR, Krusty Pups, great weather, Golden Circle tickets, Ann & Nancy Wilson..... What a perfect evening!!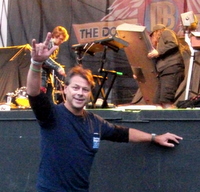 .....Art :))
For ArTrips Concerts
http://ArtRusche.com
http://www.facebook.com/art.rusche

---
The Puyallup Fair!