When the 2010 Jingle Bell Bash was announced and Paramore was the headliner, I had to go!! I've followed Paramore since their first album All We Know Is Falling. Their second album Riot! featured two songs from the hit movie Twilight. "Decode" was the lead single for the film, another song called "I Caught Myself" was also featured on the film's soundtrack. Shortly after the Final Riot! tour, Paramore toured with the No Doubt Reunion Tour and The Sounds at the Whiteriver Amphitheater (see my previous concert reviews and pictures). This Spring before the Honda Civic tour which Seattle was left out of, Paramore did a Spring tour in the WAMU Theater (see my previous concert reviews and pictures). Paramore is good driving Rock 'n Roll with a Hayley twist! :))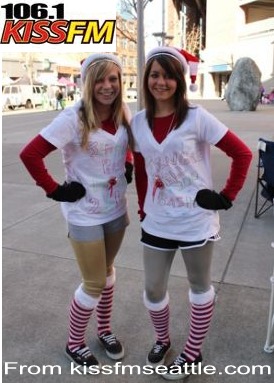 The JB BASH also included several bands I've seen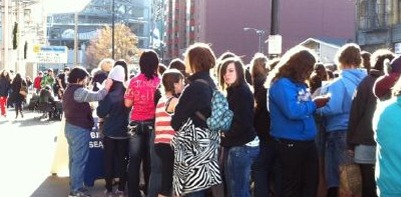 recently like the super energetic 3oh!3, MTV unplugged All Time Low and The Maine. Even though the audience was heavy laden with screaming girls, I braved the onslaught! ;) I could not get myself to get in line early and get in line with the girls! There were so many kids camped out the night before and the line ran out the Qwest field parking lot. I arrived just after the first band, Cartel started at 4pm.

The place was sold out and much more packed than I had seen it before!

The floor was totally packed so I went to the beer garden

and had a good view there for the first couple bands (beers), Runner Runner, Cartel and A Rocket to the Moon all sounded good and have several airtime hits. I walked around the venue between each act and came back to the Beer Garden each time. :))

The next group Mayday Parade, The Ready Set and The Maine all have had major airplay. I had seen The Maine last year at JBB 2009 and they are still going strong.

During this time, my HTC Smartphone's CBSports Gametracker was showing me the Apple Cup stats....
0-14 Oh well....
7-21 Yeah right....
14-28 This won't do it....
21-28 Oh, well wait....
28-28 Ah!! We're in it!!
So after Mayday Parade I ran across the street to Jimmy's and caught the last few minutes of the Apple Cup game. It went on forever, but what a game it was!! Good try Cougs!! I drank a bunch more water there even though I had drank over a gallon of Gatorade before the concert in preparation.

I returned to the WAMU Theater just after All Time Low came off the stage. All Time Low has hit the big time. I had seen them at last years JBB and they have already done an MTV unplugged session. Each succeeding group sounded better than the previous and the Seattle crowd was real into it. There was major crowd surfing going on reminding me of the last JBB where I got near the front of the stage and was in a sweated out mosh!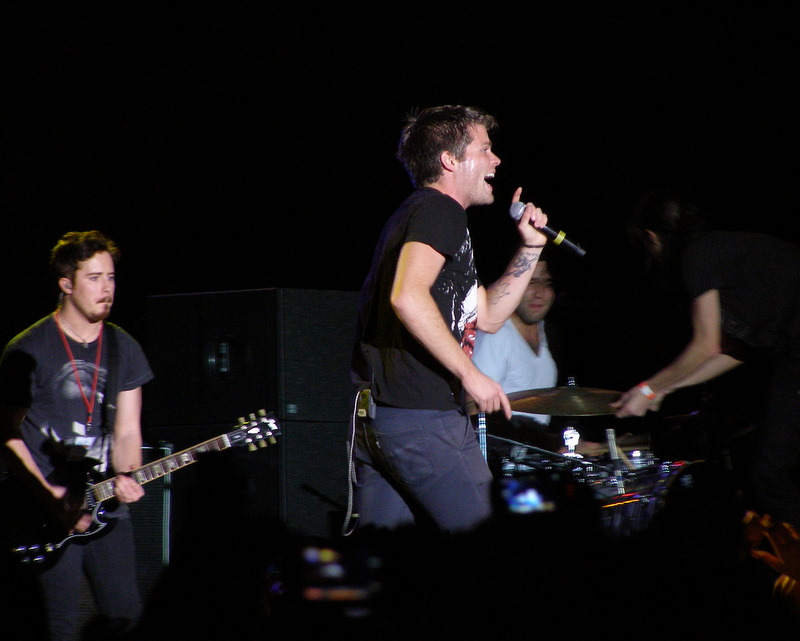 3oh!3 was next! This energetic duo from Colorado pumped up the crowd. I had seen them earlier this year at the Showbox SODO and they were as energetic as then! This time they had a bigger stage to work from and Sean and Nat worked both sides of the stage. Kids were leaving the mosh from the crush and heat that 3oh!3 typically brings. It was then that I started my journey into the mosh... Slowly as people left, I filled in. I felt real good, I had stashed my coat and sweatshirt under a bleacher,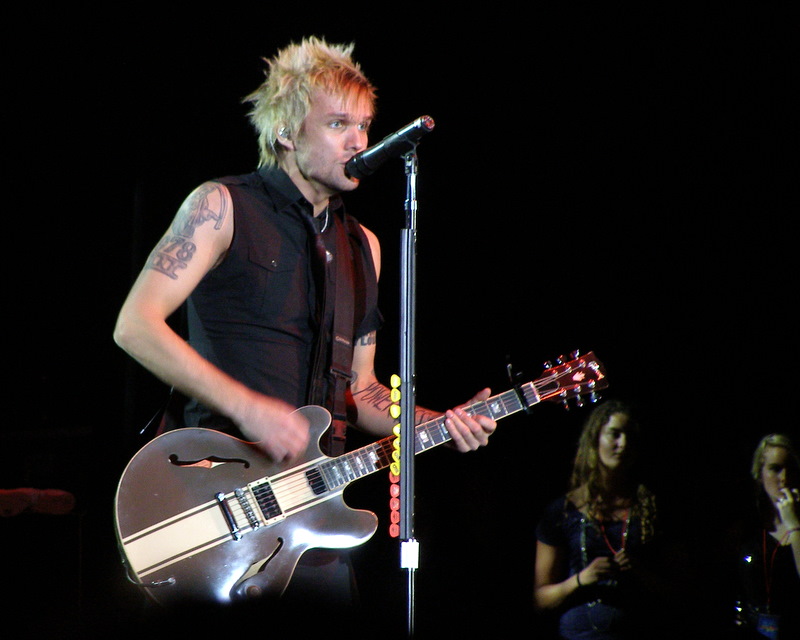 I had just re-hydrated and had both my cameras reloaded with batteries. 3oh!3 tired the crowd but then the Like Girls another top 40 band that played a long set. Front man Martin Johnson belted out the songs like crazy and whipping the crowd with their 2009 hit Love Drunk!

The crowd was ready for Paramore, and so was I. I had worked my way past all the parents and into the mosh in front of the stage! Hayley was in prime form talking to the audience quite frequently and talking about her special Christmas vest. She talks about it in one of my YouTube videos...